Leadership Team
Leadership Team
Danish Qasim, Founding Director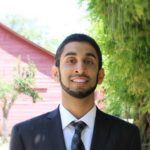 Danish Qasim graduated from U.C. Berkeley in 2010 with a B.A. in Religious Studies.
He began a formal study of  the Islamic sciences in 2006 with local teachers and  served as an Arabic translator while in college. Upon graduating he dedicated himself to full time traditional Islamic studies. Most of his overseas studies were in Teumerat, Mauritania in the school of Murabit al-Hajj (رحمه الله)  where he studied fiqh (jurisprudence), Arabic, tazkiya (spiritual purification), hadith, and aqida (theology). He is now working on his doctorate on the topic of spiritual abuse in Islam at the Western Institute for Social Research in Berkeley, CA.
Danish has been working with victims of spiritual abuse for 9 years as well as adults facing bullying and relationships with narcissists. He teaches Arabic and Islamic studies privately and is a certified assertiveness and performance coach.
Danya Shakfeh, Co-Founder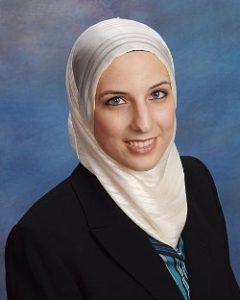 Danya has been selected as a Rising Star by Super Lawyers for the years 2015-2019, an honor awarded to less than 2.5% of attorneys. She conducts legal seminars on topics including business law, litigation, and conflict resolution.  She has published several legal articles including the widely circulated "Using Legal Analysis to Address Claims of Spiritual Abuse" in the magazine of International Cultic Studies Association magazine.
She is also a monthly contributor to the Patch, an online publication where she provides her insight into legal issues.
Danya is skillful in collecting evidence and testimony, sifting through evidence to determine the veracity of claims, and conflict resolution
Danya has been heavily involved in various Islamic organizations as a student, volunteer, and board member for over a decade. In her years involved, she witnessed a lot of corruption and began addressing it by authoring policies and procedures institutions can adopt to prevent and address spiritual abuse, and providing legal services and advocating for women who were victims of spiritual abuse.
Danya has her law practice in Illinois where she she resides with her husband and three children.