Attorney Danya Shakfeh's Article on Using Legal Analysis to Address Claims of Spiritual Abuse
Attorney Danya Shakfeh's Article on Using Legal Analysis to Address Claims of Spiritual Abuse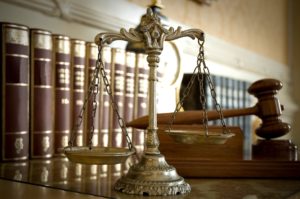 Our own Danya Shakfeh was recently published in the latest issue of the International Cultic Studies Association Magazine, ISCA Today (page 14).  Her article, titled  "Using Legal Analysis to Address Claims of Spiritual Abuse" is a rendition of our previously posted article on appropriately addressing spiritual claims of spiritual abuse. Defining and clearly elucidating a standard for spiritual abuse is key to identifying and addressing spiritual abuse.  Dr. Michael Langone, in his introduction to this month's publication writes:
Abuse in its most general sense connotes misuse, mistreatment, or exploitation. When the adjective spiritual is added, the abuse is understood either as occurring in a religious/spiritual context, or as adversely affecting one's spirit—that is, one's relationship to God or one's inner core, or both. The contributors to this issue approach the subject from both perspectives. Danya Shakfeh uses the first meaning: "the use of spiritual authority for one's personal gain." Maureen Griffo focuses on spiritual abuse as causing "detrimental changes to core elements of the self." The spiritual abuse that Stuart Lachs describes is simultaneously an exploitation of religious authority and an assault on deep aspects of the self. The spiritual abuse that Nori Muster writes about and captures visually is the latter, what in her book she called a "betrayal of the spirit," although others in the ISKCON organization (e.g., the children who were sexually abused) were victims of the exploitative form of spiritual abuse, as well. Griffo emphasizes that spiritual abuse can occur in both mainstream churches and fringe and cultic churches. Together, the articles in this issue underscore the fact that spiritual abuse can arise in any religion. 

[…] 

Another significant factor in understanding spiritual abuse is recognizing that a power differential, such as between parent and child, teacher and student, therapist and client, pastor and congregant, or congressman and aide, creates a POTENTIAL for abuse. Whether or not that potential is realized is a function of many variables in the circumstances and relationship.
You can also learn more about cultic groups by visiting the International Cultic Studies Association.